Photos of Kathleen's Carvings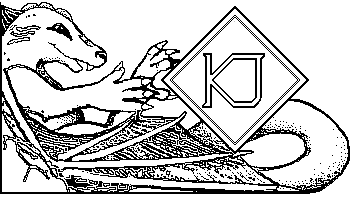 ---
Portfolio of Hand Carved Wooden Art
Kathleen has been making unique carvings since 1988. She has a strict policy of never duplicating exact designs/patterns on similar media.
The items on this page are examples of past original works and commissions, and are NOT available for sale. These pictures are provided as a portfolio of past work only.
This page was last updated on Thursday, March 7, 2013.
---

KJ Craftworks
483 Bruce Avenue
Odenton, MD 21113-1926
(410) 674-2975
Contact Us
Artist's DeviantArt Site

All images & text are ©1997-2021 KJ Craftworks, all rights reserved.
Please see our Privacy Statement. DOCUMENT_NAME: portfolio.shtml
DOCUMENT_URI: /KJCarvings/portfolio.shtml