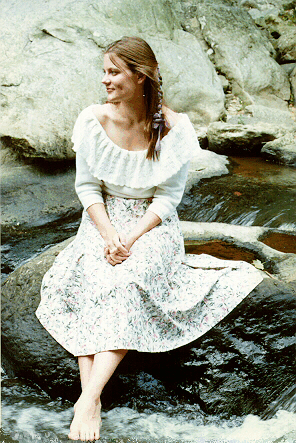 Kathleen Jeanette Nelson developed an interest in woodworking in 1987, while studying Architecture at the University of Maryland

. As a member of the Markland

Medieval Military Militia, and its Viking living history group, she discovered a passion for ancient Celtic art, and began to hand-carve wooden original and reproduction pieces in this and other related styles. She focuses on natural themes and regular pattern, and is fascinated by the works of M. C. Escher

.
In 1987 Kathleen graduated from college with a Bachelor of Science in Architecture and entered the modern corporate world as a graphic Artist for an engineering company. During this time, she developed her drawing skills and began to make her beautiful hairsticks. In 1990 she left her mundane position to pursue her more personally gratifying art, full time. KJ Craftworks was born.
Kathleen's hairsticks have become the cornerstone of her business, providing a financial base to allow her to create true art. Her hairsticks are similar to those used by the peoples of the ancient British Isles and other lands, and are very popular today. Yet Kathleen's sticks are also very different from both ancient sticks and those commonly sold today. Kathleen individually turns each of her sticks into a unique sculptural (and functional) spiral shape. The sticks are then hand-finished and decorated with beads or original delicate carvings.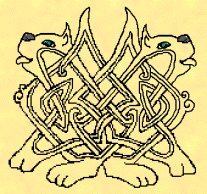 Kathleen is native to Maryland, and can be seen at local Medieval, Celtic and Renaissance Festivals. Her business has been seen at such events from New York to Florida to Texas.
This page was last updated on Tuesday, February 24, 2009.
---

KJ Craftworks
483 Bruce Avenue
Odenton, MD 21113-1926
(410) 674-2975
Contact Us
Artist's DeviantArt Site

All images & text are ©1997-2021 KJ Craftworks, all rights reserved.
Please see our Privacy Statement. DOCUMENT_NAME: kj-bio.shtml
DOCUMENT_URI: /About/kj-bio.shtml